Swedish metal veterans Amon Amarth have returned with their latest album. "The Great Heathen Army" picks up where their last one, "Berserker," left off, and the band continues exploring their Viking-themed lyrical obsessions.
Musically, "The Great Heathen Army" is classic Amon Amarth. The riffs are sharp, the drums are huge, and the overall atmosphere is somewhat stripped down to its base death metal roots compared to their previous few outings. This doesn't mean that the album is short on fist-pumpers in the vein of classics like "The Pursuit of Vikings" or "Guardians of Asgard."
The album packs a heavy punch with tracks such as "Get in the Ring," "Dawn of Norsemen," and "Oden Owns You All." However, the more mid-paced tracks like the six-minute "The Serpent's Trail" and "Find a Way or Make One" really shine through. These songs show a more restrained side of the band and allow frontman Johan Hegg to show off his incredible growl.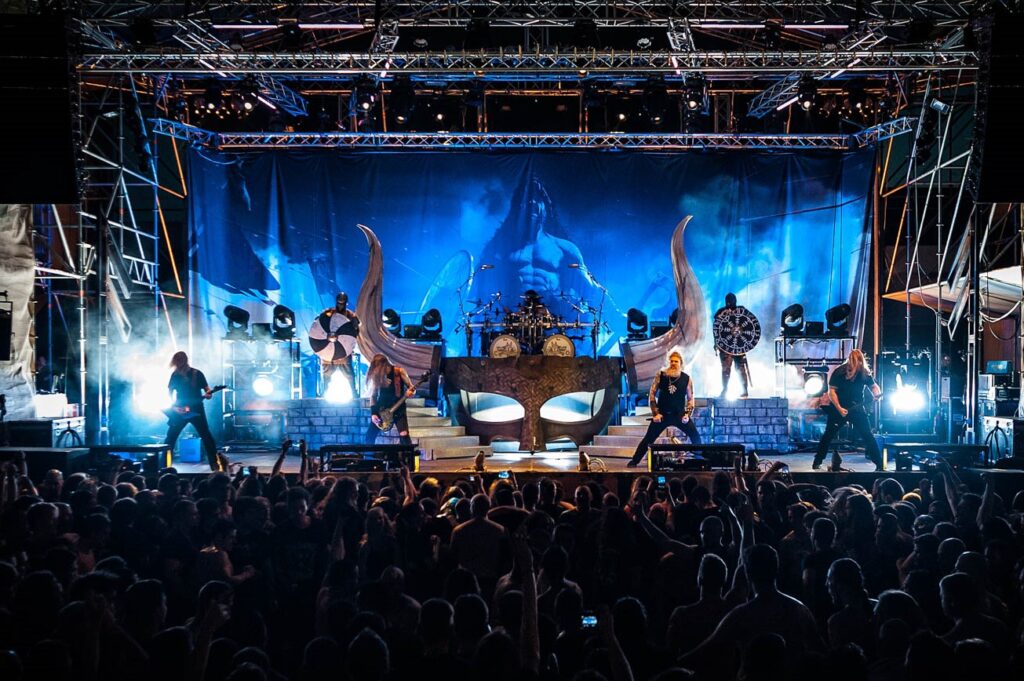 My personal album highlight comes in the form of "Saxons and Vikings." A clever nod at the collaboration with the great British heavy metal act, Saxon. Biff Byford's guest vocal spot is a perfect fit for this anthemic track. It helps vividly illustrate the two factions' juxtaposed narrative.
If there's one complaint to be made about this album, it's that it's over far too quickly. Though arguably, that's hardly bad in an era where uninspired, 90-minute albums rule the scene.
"The Great Heathen Army" is another solid entry in Amon Amarth's already impressive catalog. You'll love this album if you're a fan of the band. If not, this is a great place to start if you're new to the band.
Overall, "The Great Heathen Army" is an excellent album from start to finish. It showcases the strengths of both Amon Amarth and Viking metal as a whole and is sure to please old fans and new listeners alike.