The Hella Mega concert tour featuring Green Day, Fall Out Boy, and Weezer was a massive success in the US following several cancellations for obvious reasons. It featured three iconic bands taking the stage and putting on an incredible show. So when it finally came time to take the tour to Europe, two years after the originally planned date, I was extremely eager to relive my teenage days.
The entire trip to Vienna was a blast, even before the show. We met so many great people, saw some amazing sights, had some amazing food, and basked in the glory of the impressive architecture. And of course, the Hella Mega concert was the icing on the cake I could have hoped for. It was a non-stop party from start to finish, with all three bands bringing their A-game.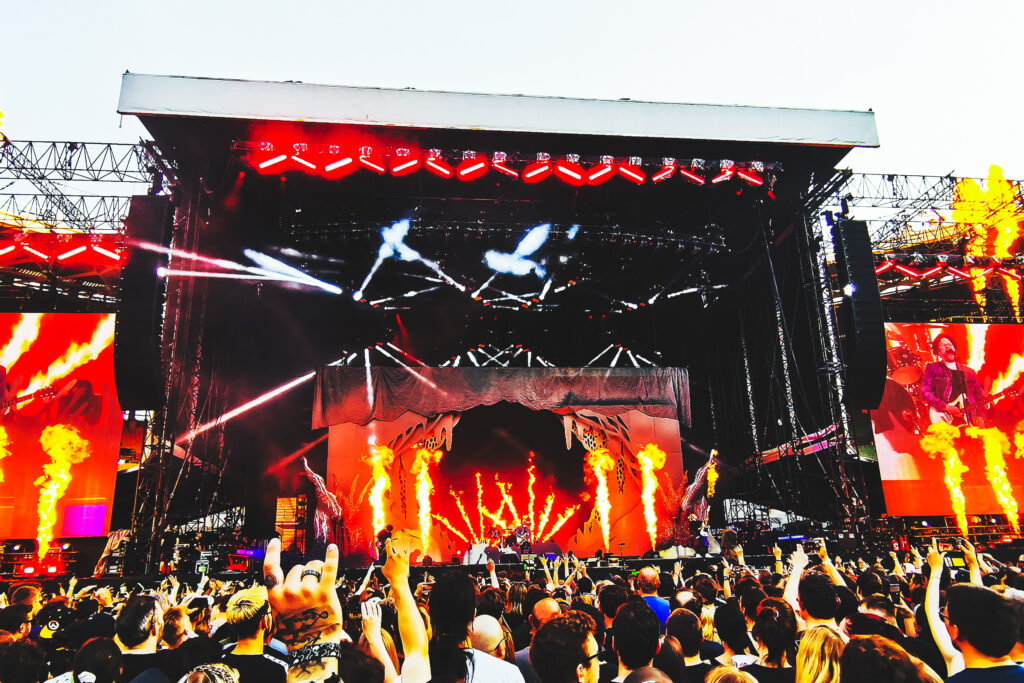 Weezer kicked things off with an hour-long set that included some of their biggest hits like "Buddy Holly," "Hash Pipe," and "Say It Ain't So." They also debuted a crowd-pleasing cover of Metallica's "Enter Sandman" and a new single "Records" from their current album "SZNZ: Summer," which sounds really good. Rivers Cuomo is a master at writing catchy pop hooks!
Fall Out Boy took the stage next and played a mix of old and new songs. Their performance was visually stimulating with numerous stage prop changes and a video backdrop. And, of course, they played their mega-hits like "Centuries," "My Songs Know What You Did in the Dark," and "Sugar, We're Goin' Down," which got the whole crowd singing along.
Green Day closed out the concert with a career-spanning set that included fan favorites like "Basket Case," "American Idiot," and "Minority." They played for over an hour and had the entire stadium jumping and singing along. Their new songs sounded great live, and it was awesome to see them perform classics like "Boulevard of Broken Dreams" and "When I Come Around."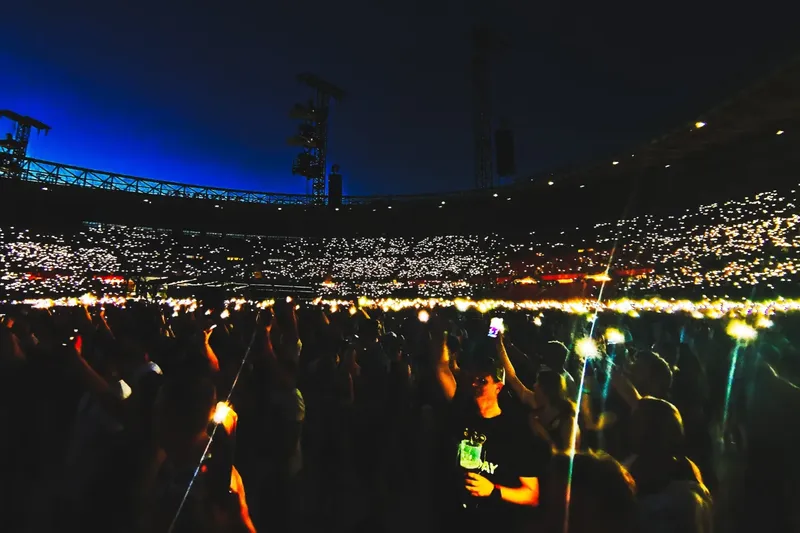 But the best parts of their set came when they brought a fan on stage to sing "Know Your Enemy" and another to play guitar on the cover of Operation Ivy's "Knowledge" (who also got to keep the guitar). It was an unforgettable experience for those fans and everyone else in attendance! Speaking of covers, who can forget the fist-pumping rendition of Kiss' "Rock and Roll All Nite."
Overall, the Hella Mega concert was an amazing experience. The bands were all great and put on an amazing show. If you get a chance to see any of them on their upcoming tour, don't miss it!