SEVENTH STORM's "Maledictus" is a heavy metal album that is full of raw emotion and will definitely get your head banging. The album is a journey across the lush landscapes of heavy metal history, with influences ranging from Bathory to Symphony X, Tiamat, Cradle of Filth, Paradise Lost, and even Dead Can Dance. The band proudly carries its influences from the 90s, with some trademark production values of the era. The result is an album that sounds both fresh and nostalgic, experienced and naïve (in the good, hungry young band that's just starting out kind of way).
The riffs are crushing, the drums are thunderous, and the keys are absolutely nefarious. This is an album that is not for the faint of heart. It is dark, it is brutal, and it is absolutely brilliant. If you are a fan of any of the bands I mentioned above, then you need to check out SEVENTH STORM.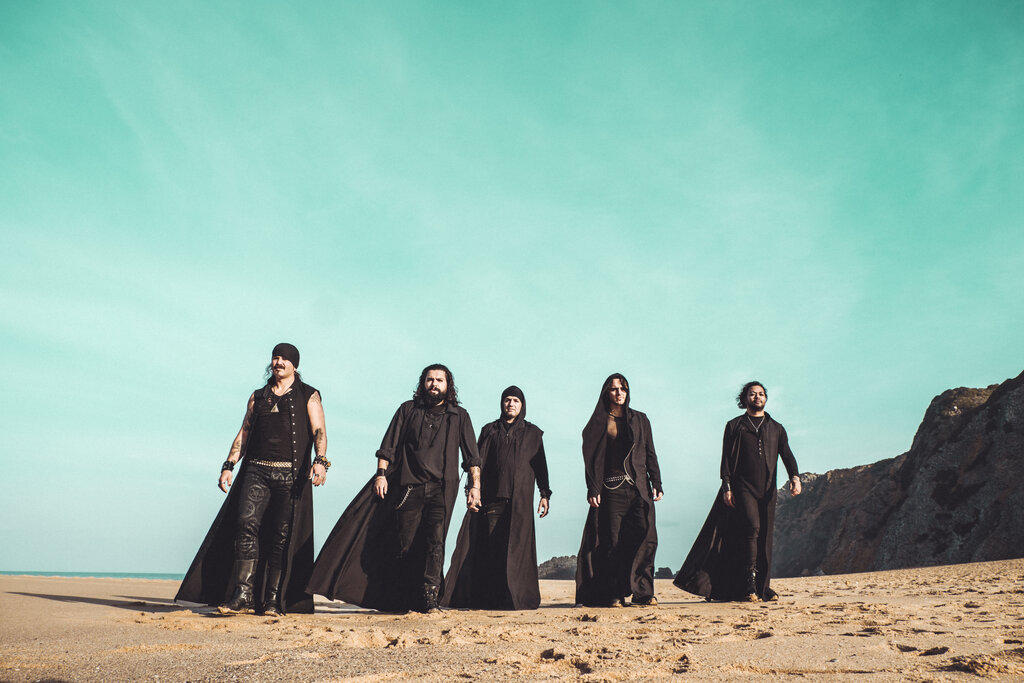 Founded by former Moonspell drummer Mike Gaspar, the band's lineup consists of vocalist Rez, Ben Stockwell, and Josh Riot on guitars and Butch Cid on bass. "Maledictus" is the group's debut album, and it truly shows the metamorphosis from Mike Gaspar, drummer, to Mike Gaspar, the metal renaissance man.
While not being a concept album, "Maledictus" is tied together by an overarching painful atmosphere. The song "Saudade," which is featured on the album, is otherworldly beauty that showcases the band's talent perfectly and reflects this sentiment.
SEVENTH STORM has crafted an album that is sure to appease metalheads of all sub-genres, and "Maledictus" is a debut album that will leave you wanting more.