If you grew up in the 80s, then you probably remember hair metal. It was a time when big hair, tight pants and flashy makeup were all the rage. And while some might say that era is best left in the past, STEEL PANTHER brought it back to Budapest for one night only!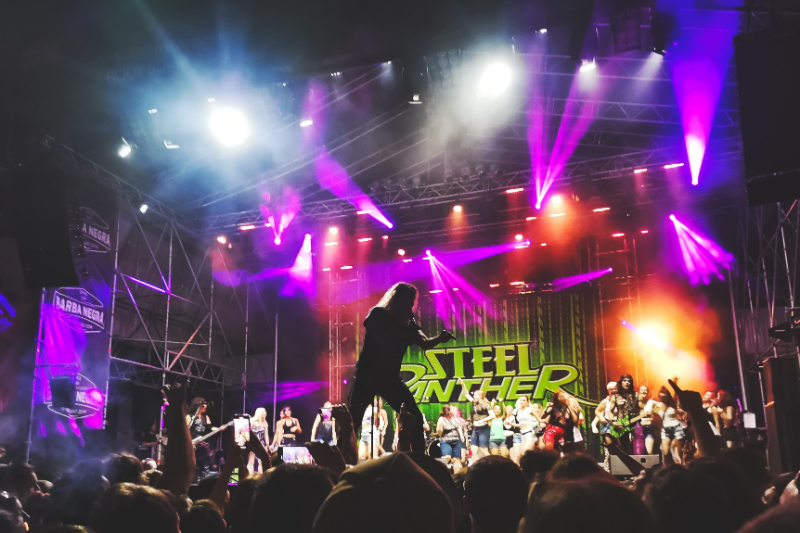 If you're not familiar with Steel Panther, they're a hair metal band that's capitalizing on mocking everything about the 80's hair metal movement. They hail from Los Angeles and play over-the-top anthems about partying, girls, and sex. If you think that's not your cup of tea, think again. These guys are hilarious, talented musicians, and their live show is one of the most entertaining you'll ever see.
Steel Panther is currently on tour they named "Res-Erections", openly mocking the latest Matrix sequel flop, and they've made Budapest one of their stops. Right off the bat, you see that the band thrives on getting the crowd involved. They had some great jokes about the Hungarian people and culture. Even though I didn't understand all of them (and probably neither did they), I could tell that the audience was loving it.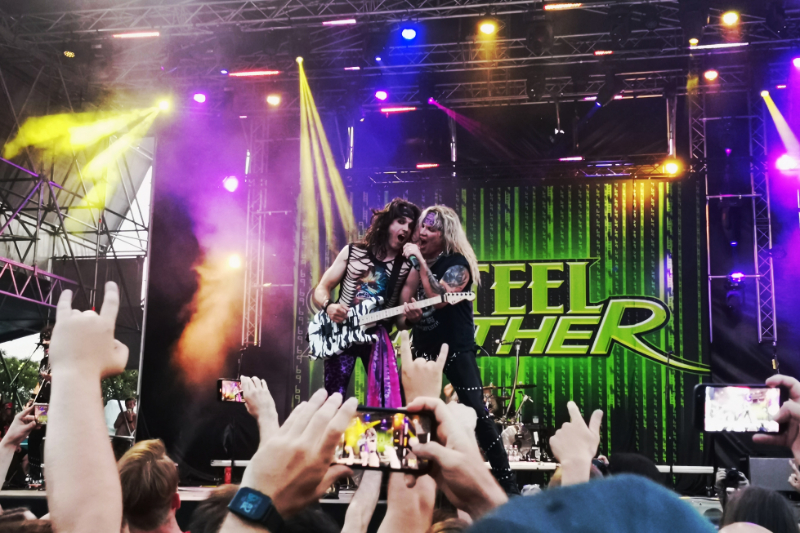 The band played all of their biggest hits, and the massive crowd was singing and dancing along the whole time. Some of the standouts included "Community Property", "Death to All But Metal", and of course, their encore of "Party All Day" and "Gloryhole".
The band did the obligatory "17 Girls in a Row" stage performance, where young women from the audience joined the band on stage. They satirically overemphasized everything people hated about the original glam rock movement: overt sexism, cheesiness and tons and tons of hairspray. Yet, for some reason, these things work for the Panthers. They're so self-aware and tongue-in-cheek that you can't help but laugh.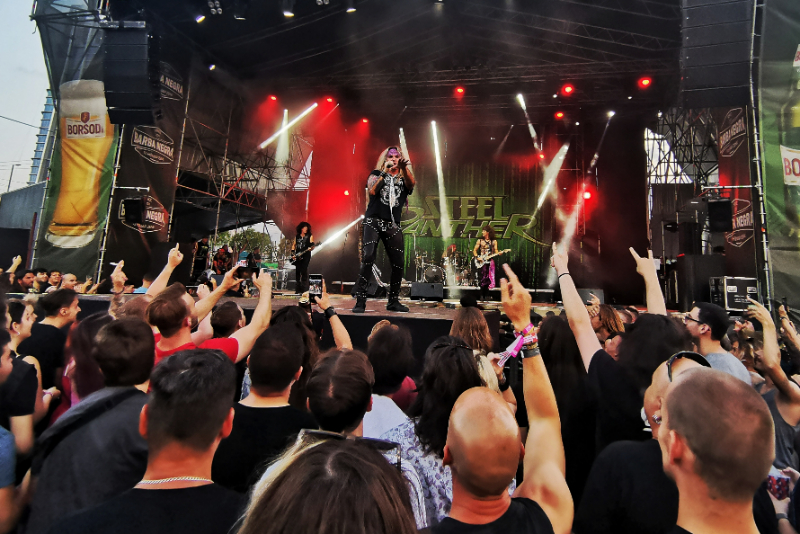 Their musicianship is really quite good. Satchel can play complex guitar solos and Michael Star can belt out high screams with Halfordesque ease. Even though their songs might seem like a joke at first, when you listen to them more closely you realize that they're actually quite skilled musicians.
Steel Panther's concert is a mix of stand-up humor and party rock anthems. It's one of the most unique and entertaining live shows I've ever seen. I would highly recommend checking them out if they're ever in your town.